Outreach
Helping people who help people.
A world of valuable information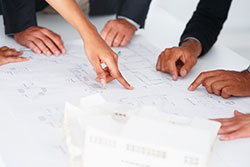 Mastering Change – A Free 3-part Video Course
Our most popular and comprehensive introduction to the topic of Tension Management®. Start with this to learn how Productive Tension will change your life and business.
InStream BLOG
Our Blog lists all of our free training, research and handouts, plus the most up-to-date information on IPT events and webinars.
MasterStream® Essentials
Condensed Course for Coaches, Consultants and Trainers
Discover what your successful colleagues already know: there is a simple way of speaking with a prospect that makes attracting new business feel just as comfortable and confident as the interaction with your best existing clients. Learn this natural way to keep your appointment book filled and finally get paid what you are really worth!
Find a Tension Management® Professional
Choose from hundreds of certified professionals worldwide. No matter your need – coach, therapist, trainer, counselor, consultant and more – you are sure to find the perfect match for you!
ChangeWorks® System
Membership-based access for certified providers and the clients they invite to complete a ChangeGrid®.