Training for Professionals
Becoming a Tension Management® Professional
ChangeWorks®, MasterStream® and Pride-Based Leadership® Professionals
Exclusive skills to remain at the top of your field.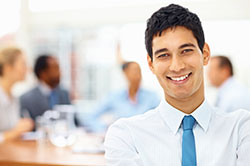 Certification from IPT is for well-established professional coaches, trainers and consultants.
IPT trains, certifies and supports an elite team of independent professionals who operate private practices and small training companies worldwide.
These Certified Professionals partner with us to bring the proprietary ChangeWorks® and MasterStream® Method training programs to the world. Most importantly, we strictly limit the number of certifications to ensure these professionals retain their competitive stature in the market.
Read testimonials from Certified Professionals about how it has transformed their businesses.
ChangeWorks® – For human development professionals.
Remain ahead of your field and create longer-term, deeper client relationships to boost your profitability.
The ChangeWorks® method reinforces your position as the most insightful, effective and valuable practitioner your client will ever find. It provides rapid clarity for helping clients make change work.
ChangeWorks® lets you pick up where all personality assessments and value inventories end. Rather than just describing what is, it defines exactly what a client needs to focus on next, and creates their buy-in on how to get there. A single use of the ChangeGrid® with your client paves the way for months of highly productive development work with measurable results that quantify the value of the relationship.
Becoming a ChangeWorks® Professional – A complete briefing, including program details, practical applications, exclusivity, and fees.
MasterStream® — For Sales and Marketing Trainers.
Move your clients beyond relationship selling to close more business faster.
MasterStream is a breakthrough method for gaining buyer commitment using a natural, comfortable interaction for both buyer and seller. The result is an approach that sales professionals enjoy and actually use – all while eliminating soft rejections, buyer remorse and wasted time.
Becoming a MasterStream Professional – Details on the training, available tools, designations, revenue opportunities, exclusivity, and fees.
Pride-Based Leadership® — For Management and Leadership Trainers
Not Ready for Certification?
Coaches, Consultants and Trainers: Discover what your successful colleagues already know. There is a simple way of speaking with a prospect that makes attracting and retaining clients feel just as natural and confident as your interaction with the clients you already have.
MasterStream Essentials is the most natural way to keep your appointment book filled and finally get paid what you are really worth!