Meet Our Team
Three Decades Advancing the Field of Human Development
Since 1984, T. Falcon Napier and his team have devoted their careers to the study and development of a new field of human understanding based on a simple but powerful rule that governs all behavior — "People pay attention to where they find their tension."
T. Falcon Napier
Founder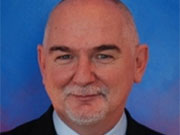 T. Falcon Napier is an internationally-recognized human development expert, specializing in sales, leadership and change management. He is the creator of the MasterStream® Method — an ethics-oriented, non-manipulative approach for influencing others — and is best known for applying MasterStream® to the sales and management fields. He is also the creator of the ChangeWorks!® System, the world's only client-driven, activity-specific coaching and management tool.
Read more
Since starting his career as a professional speaker, trainer and consultant in the early 1980's, Mr. Napier has developed and presented nearly 2,000 customized programs for organizations around the world. His client list includes over 350 companies representing virtually every industry, including: Sony, Bosch, Detroit Edison, IBM, General Motors, State Farm, BellSouth —and over 250 programs for American Express alone. He has presented MasterStream
®
and ChangeWorks!
®
programs in every state in the nation, every province of Canada, 22 countries around the globe and on 5 of the 7 seas. Throughout his more than 12,500 hours of speaking and training experience, his audiences have described his training style as direct, content-filled, witty and thought-provoking. His energetic style, knowledgeable insight and entertaining approach to learning consistently earn him exceptional ratings among the participants in every program he conducts.
Mr. Napier's experience as a consultant is broad and deep. He has advised and assisted clients on issues including marketing, training, staffing, transition planning and international expansion. He has been involved with projects as short as a few hours and as long as five years and has held corporate titles including General Manager, Creative Director and Chief Development Officer. From transforming an Inc. 500 company's basic newsletter into an internationally distributed print and electronic news magazine —to creating and producing a series of three-day international training extravaganzas for audiences of 10,000 and more — to producing and directing dozens of videos in multiple languages ranging from dazzling show openers to heartfelt success stories … from documentaries to comprehensive training programs — Mr. Napier has applied the MasterStream® Method to virtually every aspect of business development.
In addition, Mr. Napier has built and supports a network of hundreds of independent and corporate-based professional trainers, coaches and consultants who are certified to teach the entire family of MasterStream® Method programs and use the ChangeWorks!® System with their clients around the world.
Mr. Napier lives near Charlotte, NC with his wife Linda.

Our Team
Linda Napier
Executive Director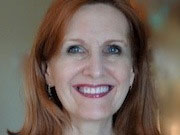 As partner in T. Falcon Napier & Associates, Inc. since 1990, Linda is responsible for all of the corporation's marketing and administrative functions. Linda is an avid learner and passionate about social media and web-based marketing. She is continuously researching and exploring state-of-the-science tools and techniques for keeping the institute up to date and our team of tension management professionals informed, connected and well supported — and for bringing the message of tension management to the greater human development community around the world. Linda is also focused on providing support to all of our top-level professionals, ensuring that they receive the greatest return possible on their involvement with tension management and the Institute.
Certified Providers